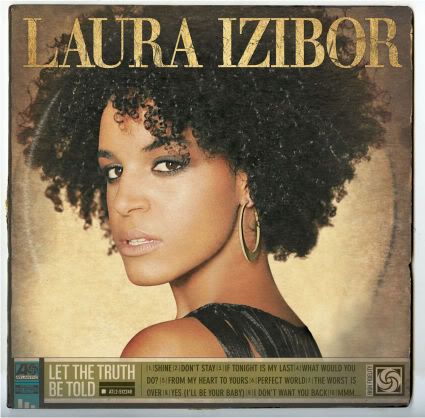 This is a reminder that the album is now available for purchase in Ireland. The release date in the UK is May 18th, and the release date in the United States is June 16th.

After listening to the album straight through, I have to say that it is worth the purchase. Laura Izibor shows that she has longivity. She doesn't bring the same sound to the table that most other artists do. It bothers me how she's not getting the promo or the attention she deserves. Must be a U.S. thing? Who knows, but it really

grinds my gears

.

It's been a busy week but hopefully I can make some time to write up a review. But in the meantime, listen to a couple of new tracks from the album below.


"What Would You Do"


"Perfect World"