Since there hasn't been anything released in a while, here are a few albums that I have been listening to constantly. These albums have been giving me some much needed satisfaction. If you haven't listened to any of these albums, I recommend that you do.
Laura Izibor-
Live From Crawdaddy, Dublin EP
.
Fertile Ground-
Seasons Change
.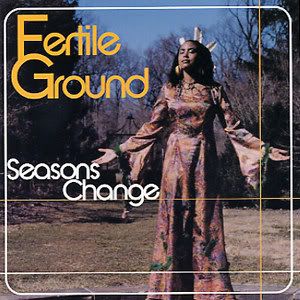 OP Swamp 81-
Peau Noire, Masques Blancs
.
Minnie Riperton-
Perfect Angel
.
Yesterday's New Quintet-
Angels Without Edges
.
But what's been going on in the soul world? Well, Choklate is releasing her next album,
To Whom It May Concern
, in May. She also has a few new songs out.
[SoulBounce]
Maxwell is teasing the heck out of his fans with new photos from the video for "Pretty Wings," which is the upcoming single from the release of
Black Summer's Night
.
[HoneySoul]
Chrisette Michele's "Epiphany" gets remixed.
[2dopeboyz]
Goapele covers
"At Last"
at Yoshi's. She also performed some new material from her new album (there isn't video/audio for any of those yet).
[DiabloMag]