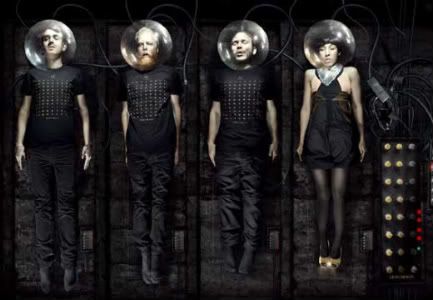 The swedish group, Little Dragon, has been known for creating music with a futuristic/electronic sound. A sound that many are not used to, but once they take a listen to this group's music, they end up enjoying it. Their debut album,
Little Dragon
, opened people's ears with songs such as
"Twice,"
"Test,"
and
"No Love."
Yukimi Nagano's vocals are unlike any other artist's. However, her unique voice seems to be a favorite among soul and hip-hop fans.
When information on a new album hit the web, Little Dragon's fans became eager. Most were curious as to how the group would top their debut album. Would they fail or would they succeed? Would the new album exceed expectations or would it just be a flop?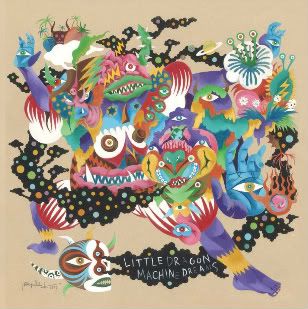 With this new album, Machine Dreams, fans will not lose their love for this group or their music, for that matter. The Little Dragon sound is very distinct and it is along the same lines as their first album. Yukimi Nagano's vocals over the electronic-style beats is a thing that an LD fan can never get tired of. Up-tempo songs like "Runabout" and "Looking Glass" will keep you listening. And as usual, there are a few slow-tempo songs, such as the song "Thunder Love." No matter what kind of song the group creates, they always seem to deliver.

To sum it up, if you were a Little Dragon fan before, I believe you will remain a Little Dragon fan. If you are new to the group, this album is a great beginning.

The album will officially be available August 31st. Support good music, people.

"Runabout"


"Looking Glass"


"Thunder Love"