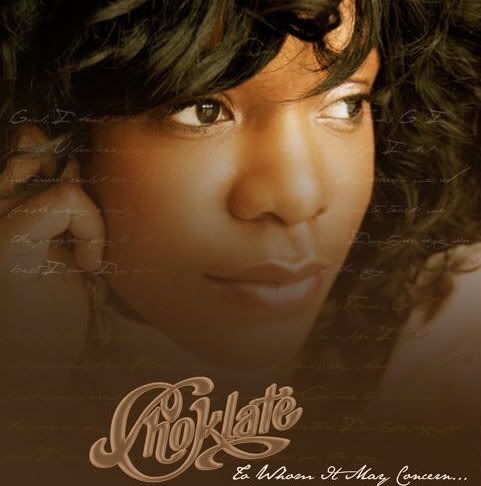 When hearing the name Choklate, I automatically think of the word
brilliant
. After listening to her self-titled debut album just last year, I instantly became a fan. The album was such a perfect soul creation and I didn't think she could release anything better than that album. Yet again, I was proven wrong.
The new album,

To Whom it May Concern

, is just as good, if not better than her debut. She brings the same soul and voice on this album that she brought on her previous one. However, don't mistake the term "same" for something negative. I find it very respectful that she didn't try to change anything drastically and go try to receive some mainstream love. If you are a fan of Choklate and love her music, you will be very satisfied with the album.

The album is now available on Amazon and in stores. Make sure you get a copy. Two, even.

Below are a few favorites from the album.

"6.8 Billion"


"The Blues"


"No Answer"