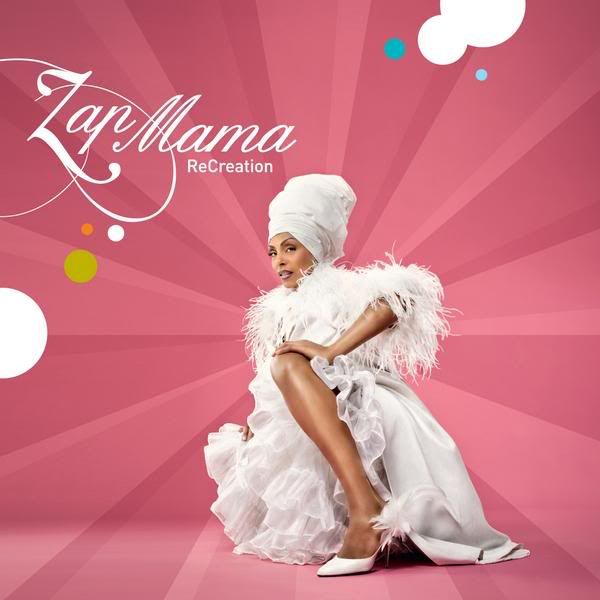 How this flew under my radar, I don't know. The album hits stores May 26th.
If I think back to my emergence from my 1st album, and the first
compositions 'Plekete' and 'Misike'... this was the seed of my sound, my discovery in the land of music.

I travelled all over the world. I've heard so many kinds of music!!

Inspired by sounds of different cultures, I feel satisfied now that my 7th
album ReCreation is done.

As a human being I've always kept the same goal:
Explore the rhythms of different cultures, tell stories about all
kinds of human emotions; follow the sign, across good and bad; and try to
keep on track!

It's the 7th one. Is this a sign? I look back. Whether you believe it or
not, feel it or not, there's always good and bad.

I have faith in what I did on this new album!

It was a real ReCreation.

Truth, joy, happiness, and love received and inspired by other cultures,
people, audiences, fans, arts, streets, kids, old, poor, rich, the
population of the world, philosophy, laughter, sadness, VIBRATIONS in and
between us.

This is how and where I had found inspiration.

And I will continue because I seek the core of truth in every being.

Please accept this bouquet of colorful sounds

MAKE this album YOURS

Marie
SOURCE.

Let's take it back a little:
Release dates after release dates after release dates...I can't complain.