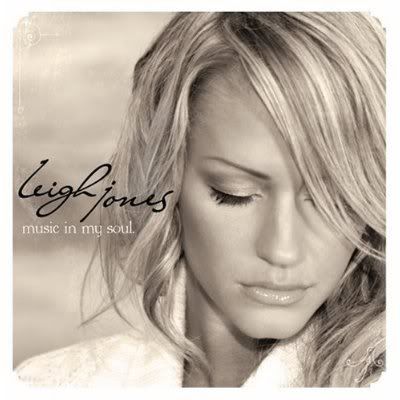 "The little white girl with the big soulful voice" was what she was referred to in her past. Leigh Jones, a singer/songwriter, was born and raised in North Hollywood. She is a graduate of the Los Angeles County High School for the Arts and was taught how to sing by her father (who sang backup for artists like Frank Sinatra and Natalie Cole).
Her debut album,
Music In My Soul
, was released September 9th, 2008 off of Peak Records. The blend of jazz, soul, and blues is a very refreshing sound to hear. You can hear influence from A few of stand out tracks from the album include
"Have It Your Way,"
"Sick of Fools,"
and
"Who What Why."
Her voice is definitely one of an old soul.
Unfortunately, I heard this album too late to include it in my top albums list but this is an album you must listen to
at least
once. You may just put it on repeat after that. Check it out on
iTunes
or
Amazon
. (Read that review on iTunes. Perfection).

Late pass needed. I've seen her name around a couple of times, yet I never looked into her. I have to thank someone from last.fm for introducing me to her. You know who you are...
Video for her single "Free Fall":