The RH Factor is a jazz group led by Roy Hargrove. The group blends jazz, hip-hop, soul, and funk music into this album by the name of Hard Groove. The album features Erykah Badu, Common, Q-Tip, D'Angelo, Anthony Hamilton, Shelby Johnson, Karl Denson, and Renee Neufville(look her up, look her up, look her up!). Someone on Last.fm had recommended that I give this album a listen, and I did. I cannot believe that I've never heard of it, nor The RH Factor, before. My favorite track on here has to be
"Poetry."
The song starts off with Q-Tip rhymin', then there is a smooth transition, and then Miss Badu comes in with her incredible voice. I love it. I love this album. Listen to it, you won't be disappointed. Buy it if you can.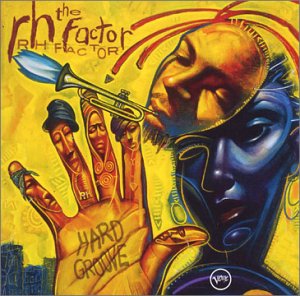 1. Hardgroove
2. Common Free Style
3. I'll Stay
4. Interlude
5. Pastor "T"
6. Poetry
7. The Joint
8. Forget Regret
9. Out Of Town
10. Liquid Streets
11. Kwah / Home
12. How I Know
13. Juicy
14. The Stroke
DOWNLOAD: *Link taken down*