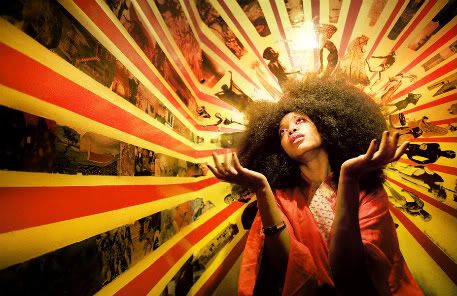 10/14 Rhythm/Crossover
Busta Rhymes "Arab Money" (Universal/Motown)
Erykah Badu "Jump Up In The Air..Stay There" (Universal/Motown)
Jane 3 "Screensaver" (Jive/Zomba)
Source:
http://www.fmqb.com/article.asp?id=16691
A clip of it was heard over at OkayPlayer last month, and it sounds GOOD. I'm not going to post it for certain reasons, but you could probably find it on your own. When a CDQ is released, I'll post that for sure.
Does this mean New Amerykah Part II is coming out in November after all???